412 Youth Group is aimed at providing worship, service, and fellowship opportunities to youth in middle school and high school, from sixth through twelfth grades. The Youth Program aims to facilitate and aid our youth in growing their faith, strengthening their walk with the Lord, and mentoring young disciples of Christ. This development is fostered through focusing on taking active roles in worship, fellowship, Biblical study, and ministries both in the church and community. Of course with spiritual growth comes many ways our youth bond together as a family. Whether studies and discussion or games and fun activities, 412 Youth is a place to love and be loved and all students are invited. Each year 412 youth participates in Summer Camps, a number of community events, outreach and mission work, conferences, and more.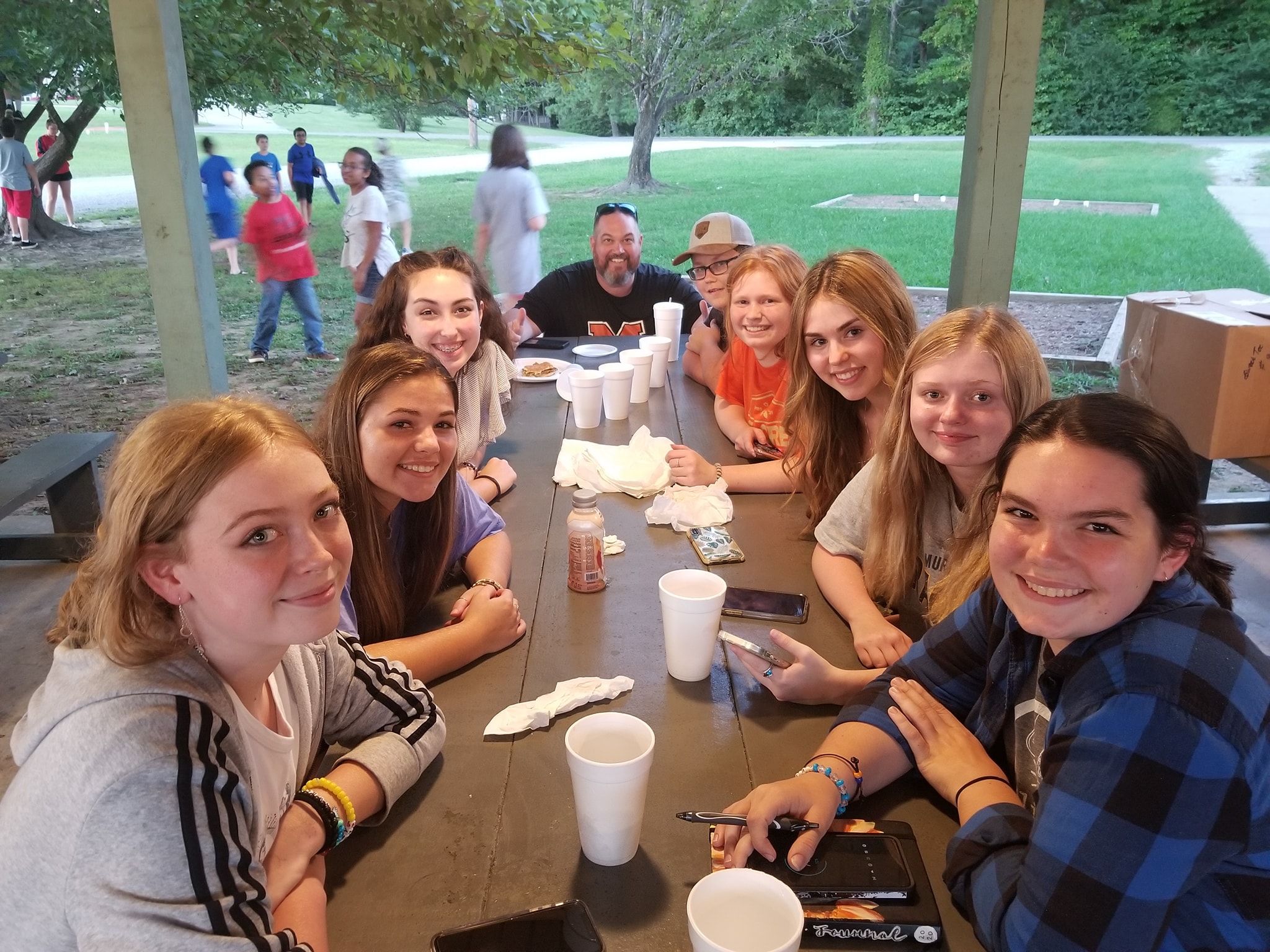 Youth take part in team-building activities, theological study, fellowship opportunities, along with church-wide and community outreach ministries. While it's impossible to list everything we've done, some of our past mission activities have included:
Third Place Ministries volunteer work
Filling Blessing bags and flood buckets
Visitations
Caroling
Building Beds for Children
Church related mission work
Tornado Relief
and much more….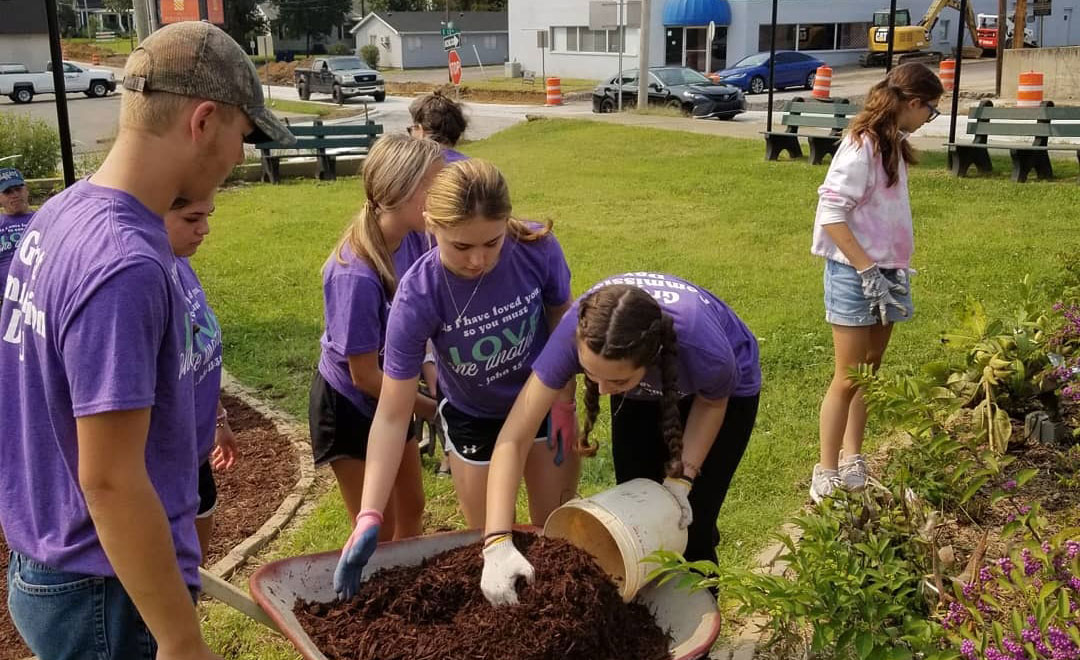 Mission Work
Youth Working at Friendship Park in Benton, KY.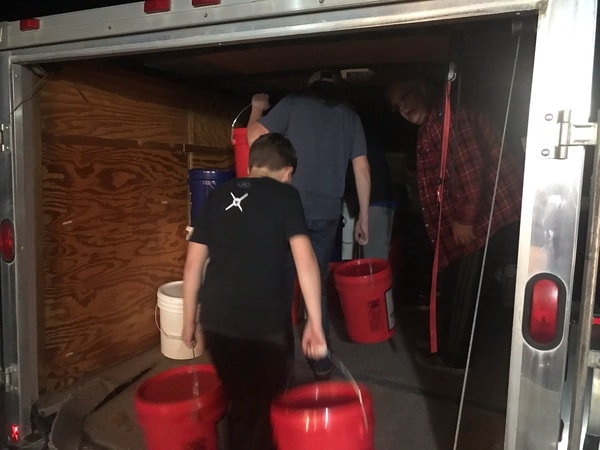 Flood Buckets
Youth loading flood buckets for tornado disaster relief.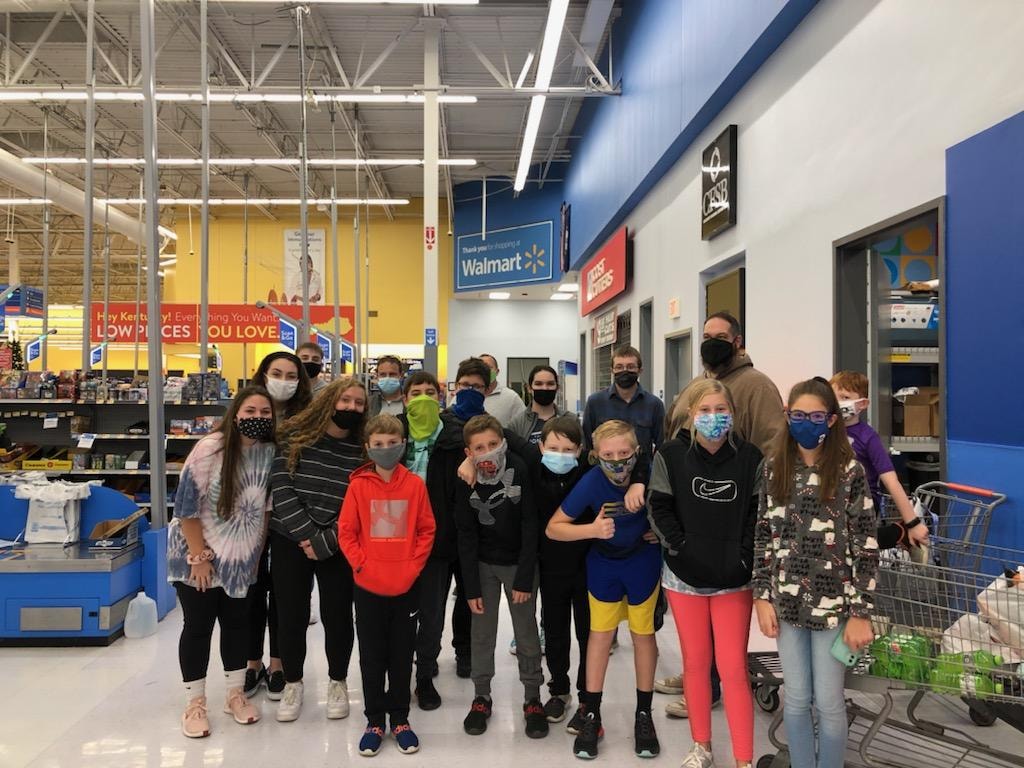 Angel Tree
Youth Group shopping for Christmas presents for their Angel Tree kids.